New to Dungeons & Dragons? Don't know where to start? Let me show you! I'm available for one-on-one lessons, parent-and-child, or walk your whole group through their first D&D experience.
I provide everything you need for the game: dice, maps, minis, music, books and character sheets. All you need is to be ready for adventure!
I've been running games and crafting stories for over 15 years. As a television writer (Heroes, Nikita, 12 Monkeys), I'm an expert at telling exciting and engaging stories. Now you can be the hero of the next one!
My name is Oliver Grigsby. I've been playing Dungeons & Dragons since I was a kid, running games as a Dungeon Master for over 10 years, and telling stories even longer.
As a television writer I've written over half a dozen episodes on three different shows. That's ten seasons of crafting stories around different characters. Finding ways to thrill and amaze. Creating twists and surprises. All while making sure they're the hero at the center of the story.
That's the experience I'll bring to your table as Dungeon Master. Because I believe that's what makes Dungeons & Dragons special — you're not sitting back, watching someone else's story play out. You get to be the hero, it's your choices and actions that shape the story. That's what makes every game unique, and what keeps us coming back for more.
As your DM I'll make sure your character is at the center of the story. I can take a character you give me, help you build your own, or create one for you. If you'd like, I can work a special occasion into the story like a birthday or bachelor party. Or if you opt for a more traditional, ongoing campaign I'll ensure each character in the party is integral to the plot and has their time(s) to take center stage.
I'll provide everything we need to run the game: dice, books, music, miniatures, and maps. I'll even do voices for the characters. I typically run games with a mix of roleplay and combat, though I'm happy to adjust to whatever your group prefers.
See below for a list of typical services, but I'm happy to work to meet your needs. If you have something specific in mind, or any questions, please don't hesitate to contact me.
Below are the most common services I provide. If you have something else in mind, please contact me and I'd be happy to work with you. All services include travel anywhere in the greater Los Angeles area, travel outside of Los Angeles, or hosting can be arranged at additional cost.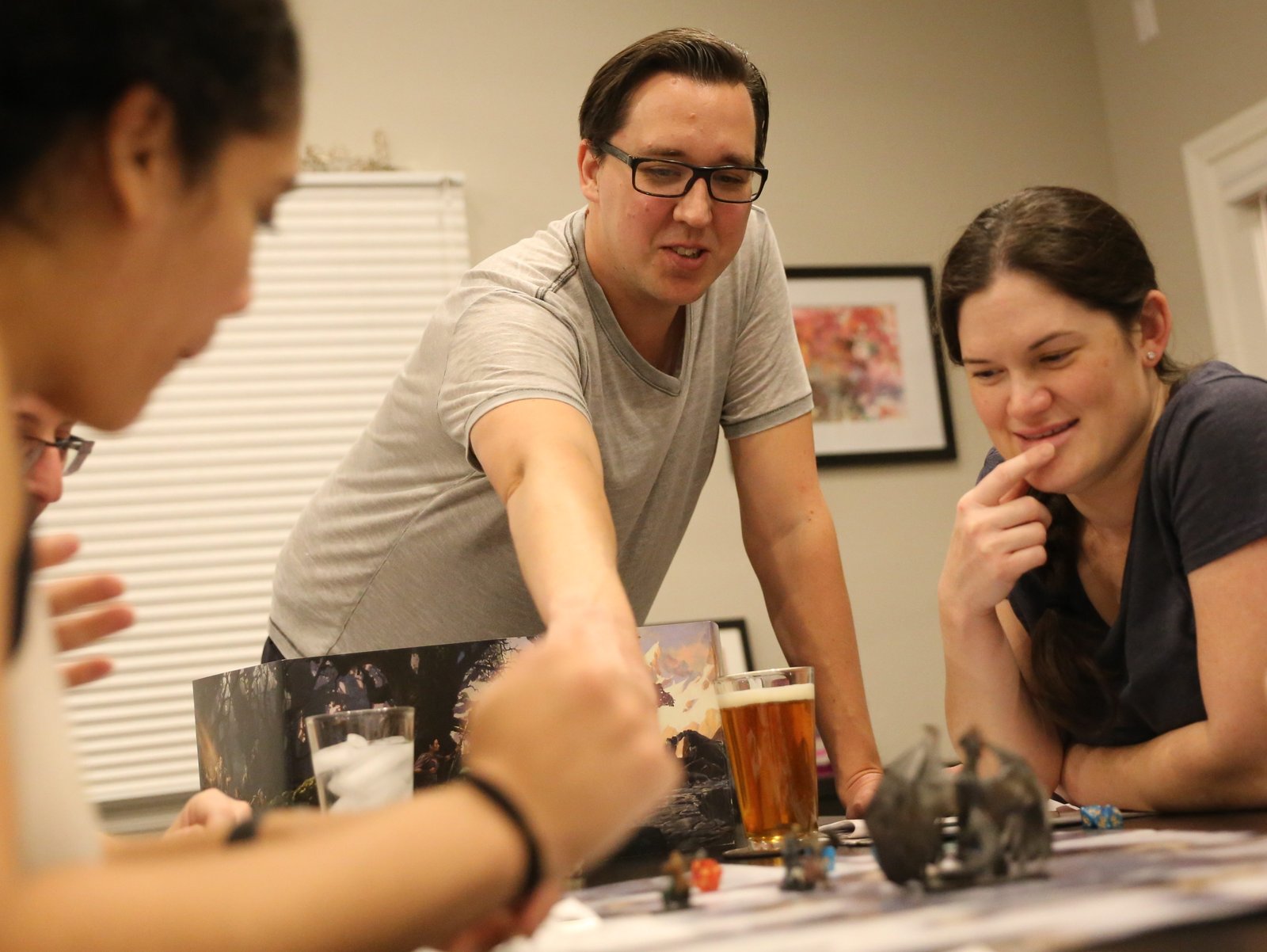 Learn to Play
$500 / 3 hour initial learn-to-play game
+$150 / hour for additional lessons
• • •
I can walk you through the basics of how to play the game, create a character, read a character sheet, and even how to run your own game and become a DM yourself!
Perfect for a parent and child looking to learn D&D, or a group who wants to start their own game.
Free set of dice for new players!

I provide everything you need
One-Shot Adventures (in-person or virtual)
$500 / 3 hour adventure
• • •
No experience necessary! I'll take up to 6 players on a D&D adventure, played in person or virtually over Zoom and Roll20.
I'll provide everything you need to play: characters, maps handouts & dice! (virtual adventures require a computer)
Special occasions written into adventure
(upon request)

I provide everything you need

Set of dice for every player to keep!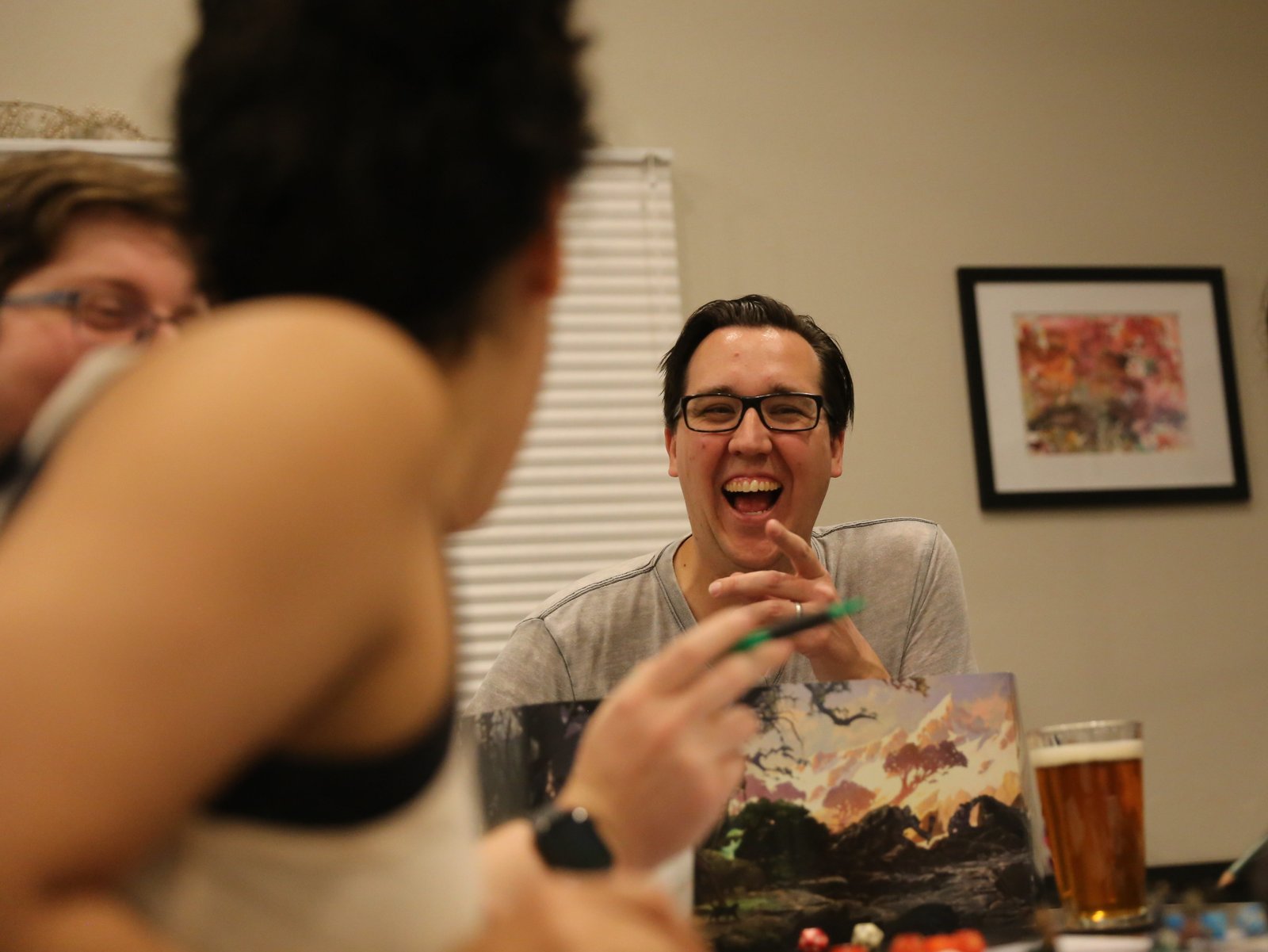 Ongoing Campaign
$500 / 3 hour initial game
+$150 / hour for additional sessions
(2-4 hour sessions)
• • •
Choose any published campaign or dive into a homebrew adventure and I'll take your party from level 1 to 20.
I'll work with you to craft your character's backstory (or one can be provided) so that it becomes central to the plot of the campaign.
Discord server so your party can stay in touch between sessions

Homebrew or published adventure

I provide everything you need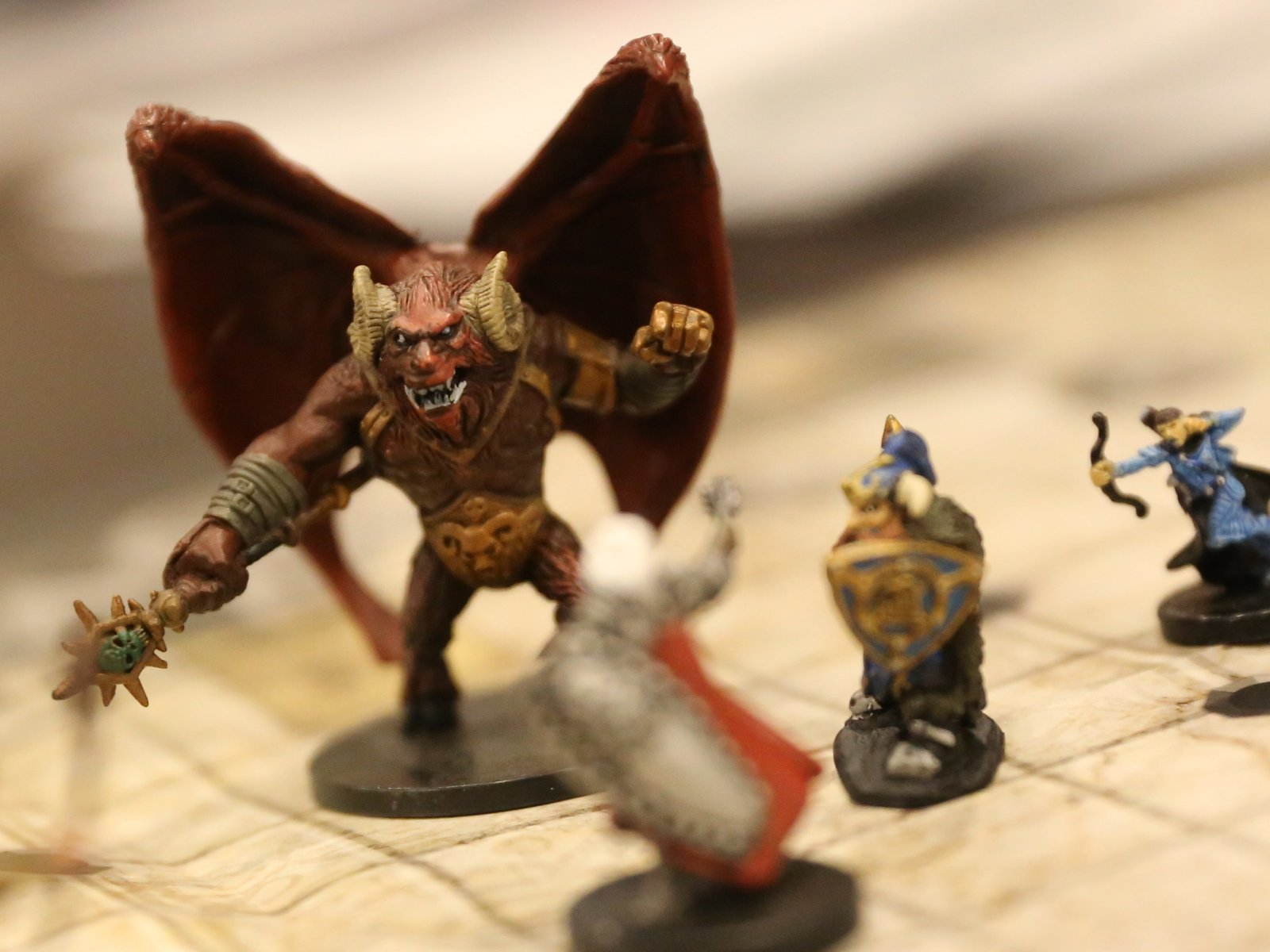 Team Building & Corporate Events
$750 / 4 hours
• • •
A fun way to unwind for your hardworking team, or lessons in "co-operative storytelling" and learning to work together to solve puzzles and overcome obstacles.
It's up to you: I can teach lessons on D&D and co-operative play, take up to six people on an epic adventure, or a little of both.
D20 for everyone in attendance

Adventure specific to your company

I provide everything you need